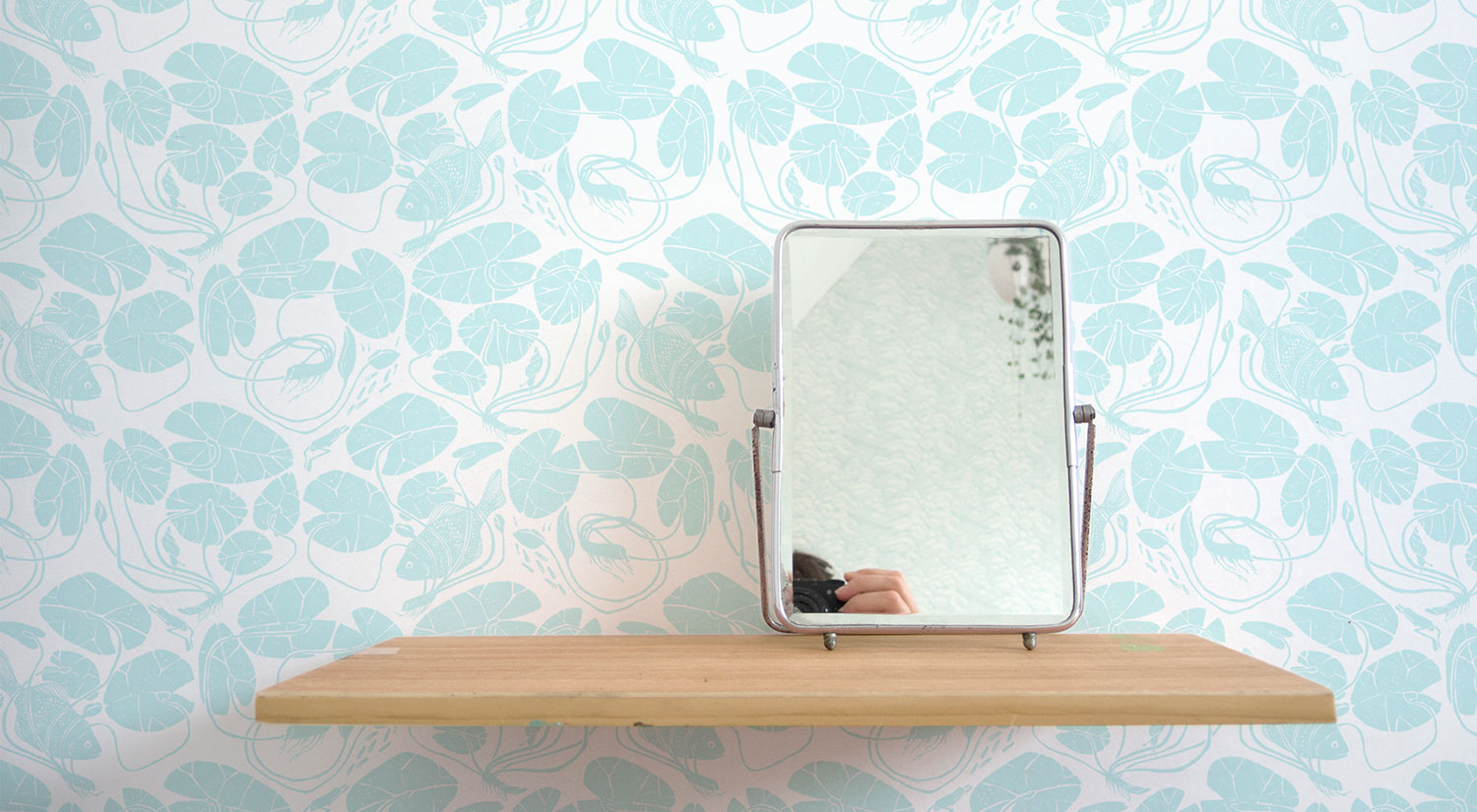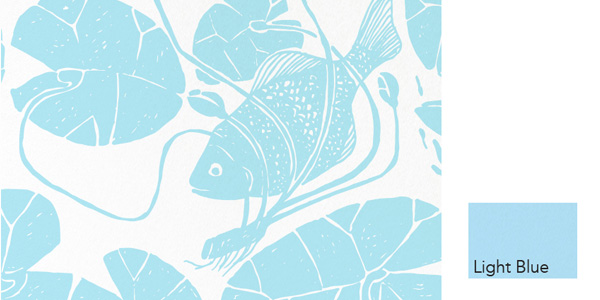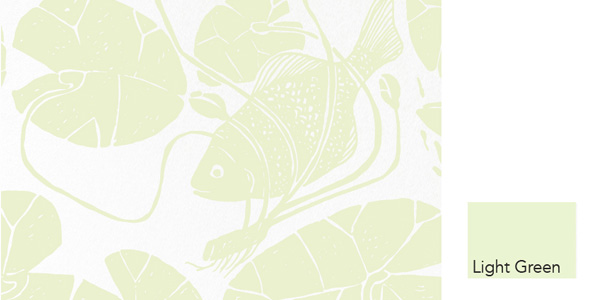 Imagine you are diving in a pond pretending to look for the majestic coral reefs. When you suddenly look up, this is what you see. The sun streaking through the water lilies and a nosy frog following your strange moves. This design was drawn in ink and originally made to screen print in just one colour.
Material
Printed on matte non-woven 'paste the wall' wallpaper. The pattern is printed on demand for you using waterbased inks. The design is printed on the paper's original slightly off-white ground.
Pricing
I will get in touch with you and quote the price for the exact piece you need. This way there wil be almost no leftovers.

As an impression, a roll of 52 x 1000 cm would be €230,-

How to order
Send me an email to request this wallpaper, or to order a sample.
hello☞jannekeursem.com
| | |
| --- | --- |
| Roll width | 52 cm. |
| Roll length | max. 1000 cm. |
| Pattern size | 21 x 52 cm. |
| Pattern repeat | straight across |
| Pattern ID | OUT ∙ 4 |
Kleur op aanvraag
Naast de standaard kleuren zorg ik er graag voor dat het behang in speciale kleuren wordt gedrukt. Stuur me een mailtje zodat we de opties kunnen bespreken. hello☞jannekeursem.com
Verzending na 1-2 weken
Het behang wordt speciaal voor jou gedrukt, dat kost natuurlijk even tijd. Ik laat je na 1-2 weken weten wanneer je bestelling onderweg is, je krijgt van mij een track en trace code.
Vrij van PVC en weekmakers
Het behang wordt op vliesbehang geprint dat vrij is van PVC en weekmakers. Daarnaast laat ik het liefst alleen printen wat jij nodig hebt.