Hello!
I am Janneke Ursem, a Dutch designer born in Leeuwarden in 1983.
I was trained as a Graphic and Audio Visual Designer and received my degree at the Willem de Kooning Academy in Rotterdam.
I developed my illustration skills while working with one of my sisters, Lotte. We presented ourselves as de Krantenkapper and designed quite a large selection of stationery. Along the way I picked up screen-printing again.
To challenge myself I decided to design a repeat that I could print manually. This led to a first collection of six patterns I could print by hand. While designing repeating patterns for wallpaper I discovered an entire different world, the world of surface pattern design. To narrow the vast world of pattern design down, I'd like to call myself an adventure designer, I am an illustrator who creates patterns featuring tents, camping and a lot of the outdoors. Something I take from childhood memories.
Thank you for taking your time viewing my work. I hope you'll fall in love with it!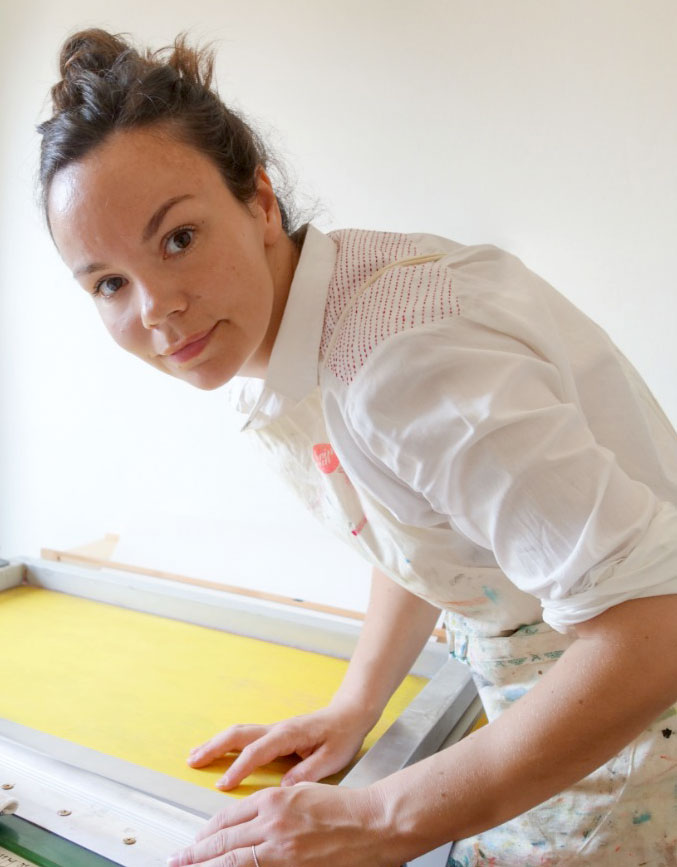 Any questions?
I'd be very happy to help you! just email me and I'll make some time to provide you with all the info I can find for you.
hello ☞ jannekeursem.com
Do follow me around!
I'm at instagram, instagram.com/janneke.ursem